Price Legacy Tour: Virtual Vincent Price Dinner & 'House of Usher' Watch Party
---
About this event:
Created by Poe Baltimore
---
Virtual Event: http://pricelegacytour2020.eventbrite.com
USD 25.00
Poe Baltimore is proud to present a special Poe and Price Legacy Event with author & inspirational speaker Victoria Price, the daughter of famed actor Vincent Price!
***COVID-19 UPDATE: Due to the extraordinary events of this year, this event has pivoted to a virtual experience. See below for new event info!***
Vincent Price's film performances of Edgar Allan Poe's classic works will forever link these two masters of horror. Join author & speaker Victoria Price for a virtual dinner & a movie as we explore this conjoined legacy and celebrate the 60th Anniversary of "House of Usher" directed by Roger Corman and starring Vincent Price! Attendees may also add a special The Price of Fear Writing Workshop & Virtual Tour of Edgar Allan Poe's Grave online (limited.)
Proceeds benefit Poe Baltimore/ The Edgar Allan Poe House & Museum.
SATURDAY, AUGUST 29
The Price of Fear Writers' Workshop & Virtual Tour of Poe's Grave at Westminster Hall (12PM)
Virtual Vincent Price Dinner & Watch Party hosted by Victoria Price (6PM)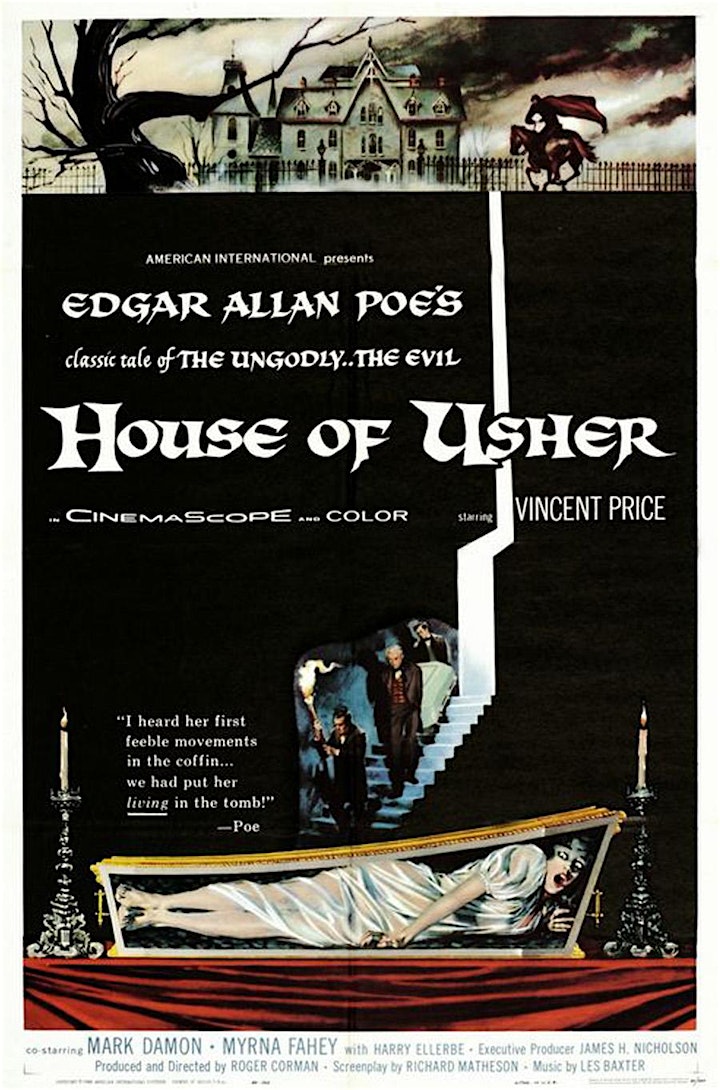 Saturday, August 29 (6:00 PM)
Virtual Vincent Price Dinner & "House of Usher" Watch Party, hosted by Victoria Price
Dinner and a movie with Victoria Price
Not only a famed actor, Vincent Price was a celebrated gourmand and author of several cook books. During this LIVE event, attendees online will join a live cooking class and demonstration as we learn to prepare a dish and dessert from Vincent Price's A Treasury of Great Recipes. This demo is taught LIVE with Executive Chef Elizabeth Dinice of the historic Lord Baltimore Hotel, accompanied by pre-dinner conversation and remarks with Victoria Price. Ingredients and wine pairings will be emailed to attendees for shopping several days ahead of time so they can follow along in the kitchen at home! A Vegan variation will also be included in the demonstration.
After a brief intermission, settle in for a Watch Party as we screen Roger Corman's horror classic, "House of Usher" starring Vincent Price. 2020 marks the 60th Anniversary of this beloved adaptation of Poe's tale of doom and fright, The Fall of the House of Usher. Victoria will share live anecdotes both before the film and after dessert. We will also get to see exclusive footage from an interview between Victoria and film directer Roger Corman!
Schedule
Webinar opens for preparation and remarks at 6:00 PM. Victoria Price will begin with opening remarks followed by cooking lesson/demo with Chef Beth Denice.
Intermission at 7:30 PM. Showing: Roger Corman Interview
Watch Party for "House of Usher" begins at 8:00 PM. Attendees may watch along in our webinar, or stream the film on their own at home as they follow along on social media. Q&A with Victoria after the film concludes.
Tickets include both cooking lesson and movie, plus Q&A.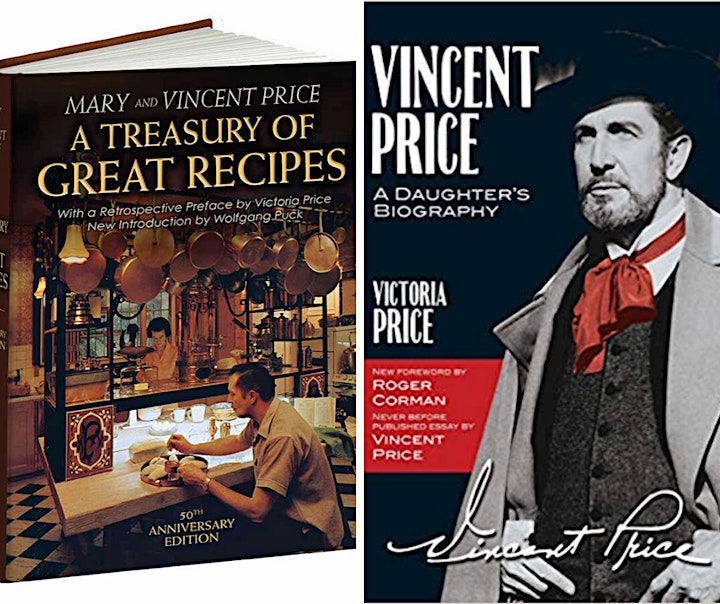 SATURDAY, August 29 (12 PM)
The Price of Fear Writing Workshop & Virtual Visit to Poe's Grave at Westminster Hall
In 2011 (the year of her father's 100th birthday), Victoria Price received a gift she desperately needed — a new lease on life! By traveling the world that year sharing her father with his fans, Victoria discovered that her real legacy was not being the daughter of the king of horror, but rather having grown up with one of the most joy-filled, interesting, kind, open-hearted, open-minded and loving people on the planet. Vincent Price may have brought fear into the hearts of fans all over the world, but he also taught everyone he met the meaning of love.
Victoria realized that she had been paying the price of fear for too long in her own life — and that it was time to let her father's legacy of love inspire her to find a new way of living.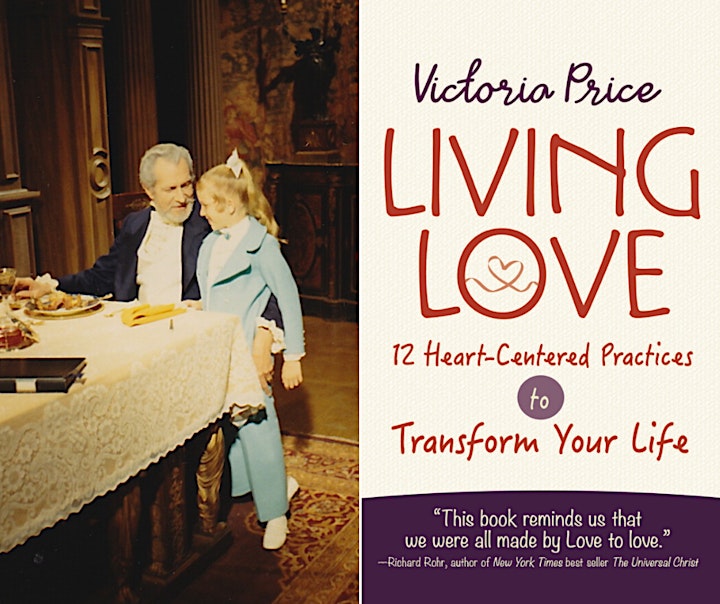 In her new book, Living Love: 12 Heart-Centered Practices To Transform Your Life, Victoria shares the simple heart-centered practices she uses every day that can help anyone shift from seeing life as a series of problems they keep trying to solve to reconnecting with their creativity, joy, and inspiration.
In this 3-hour workshop, Victoria will lead guided writing exercises and visualizations, and share simple practices that participants can take away and easily integrate into their own lives. The webinar will also include small-group breakout sessions with Victoria. Workshop concludes with a virtual visit to Edgar Allan Poe's grave at Westminster Hall & Burying Ground with Victoria Price and Vince Wilson of Poe's Magic Theater.
Instead of paying the price of fear, we can all begin living love and so change our experience of how we move through our lives and the world! Writers at any level are encouraged to attend.
In addition to Living Love, Victoria is the author of The Way of Being Lost: A Road Trip To My Truest Self and Vincent Price: A Daughter's Biography.
Schedule
Webinar session opens at 12:00 PM. Attendees may order signed copies of Victoria's newest book, Living Love, as well as her biography about her father, and copies of his famed cookbooks.
Victoria Price brings her unique story to the national and international stage as an author, inspirational speaker, blogger, consultant, coach and inter-spiritual minister.
Following in her father's footsteps, Victoria has become a popular speaker on a wide range of inspirational topics, as well as the life of her famous father, Vincent Price.
Along with writing her popular blog, Daily Practice of Joy, Victoria is the author of three books — her 2018 inspirational memoir, The Way of Being Lost: A Road Trip to My Truest Self; the critically-acclaimed Vincent Price: A Daughter's Biography, and her latest book — Living Love: 12 Heart-Centered Practices to Transform Your Life.
In 2016, after living in Santa Fe, New Mexico, for a quarter century, Victoria began a nomadic life. Four years later, she remains "intentionally home free" — and still lives on the road with her dog Allie.
Event tickets for the Poe-Price Legacy Tour benefit Poe Baltimore and The Edgar Allan Poe House & Museum in Baltimore, Maryland. This event is sponsored by The Lord Baltimore Hotel, Poe's Magic Theater, and Charm City Books.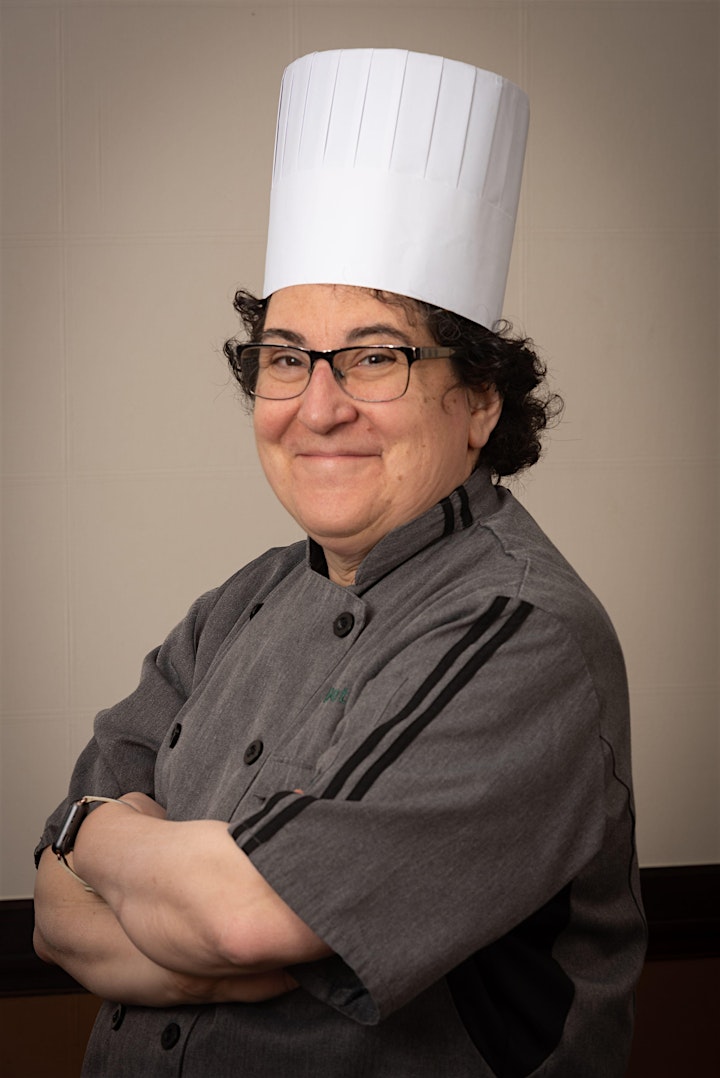 A New Jersey native and Executive Chef at the Lord Baltimore Hotel, Chef Elizabeth Dinice brings a wealth of cooking and culinary management experience to the Lord Baltimore Hotel. She has had experience working for such noted hospitality companies such as The Palm Restaurant Group, The Ritz Carlton and Stephen Starr Events/Starr Restaurant group.
Chef Dinice is also a culinary instructor at Mercer County College in New Jersey.
Her culinary passions include Italian cuisine with an emphasis on pasta, pizza, and rustic bread, American Regional Cuisine, Confectionary Arts, and anything involving beer and cheese.
Dinice earned her undergraduate degree from Fordham University in Business and completed an apprenticeship program with the American Culinary Federation, which earned her an associate's degree in Culinary Arts from Bucks County Community College. She lives in New Jersey on a small family farm with chickens, ducks, goats and a pet pig.
Related